Film Training
Dakota Ojibway Child and Family Services, Drone Project
Dakota Ojibway Child and Family Service sponsored youth from its communities to a take a drone storytelling course with journalist Jim Compton and filmmaker Jesse Green. The youth graduated on February 17, 2023 at community ceremony and celebration in Brandon, Manitoba.
Jim Compton and Jesse Green have been working with DOCFS youth on a project called In Our Own Words, An Indigenous Youth Digital Storytelling Project. The youth have learned how to make their own videos using drones and iPads. The intent is to document their communities and produce videos from their perspectives.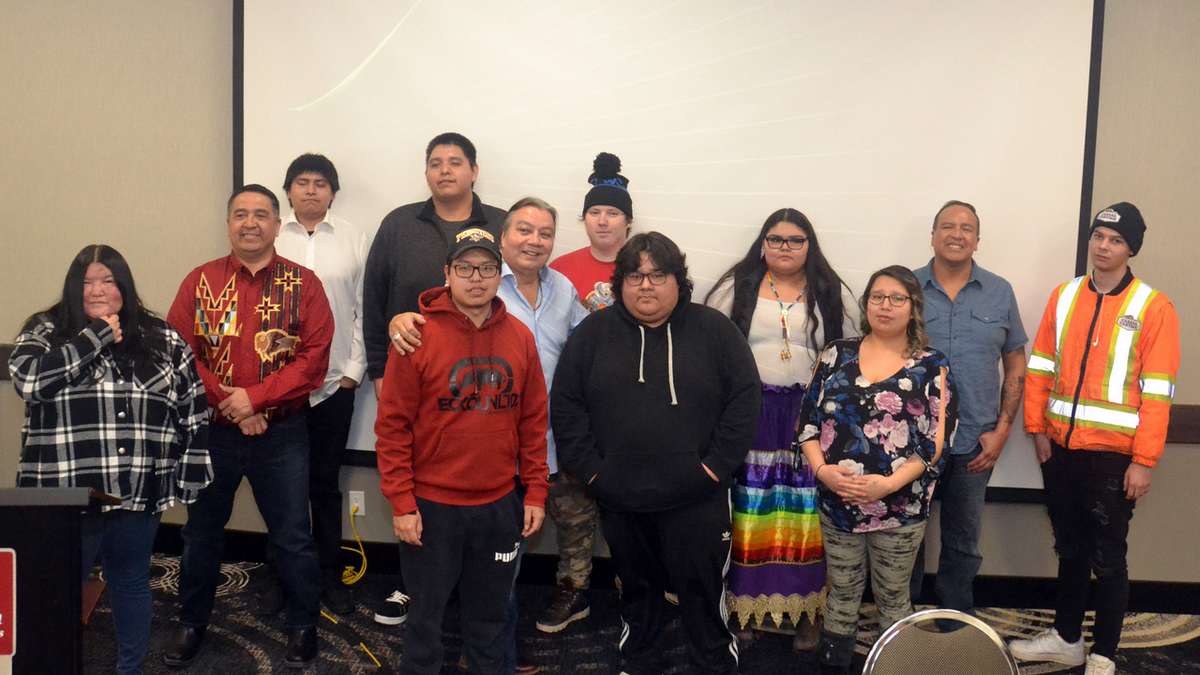 Adam Beach Film Institute, Skills Link Program
The ABFI Skills Link Project helped to prepare students for a career in the Media Industry. The program combined Media Theory and Job Placement Experience for all participants. The ABFI Skills Link Project was a unique, socially innovative program that reflected Indigenous Culture while giving students the skill set to succeed in the Media Industry.
Indigenous Production Houses provided shadowing opportunities to prospective Indigenous Young people interested in a career in the Media Arts.
Students developed real time media projects (News, documentary and Short film) tied to a broadcast or media platform (online digital) end use. The project followed real time lines, development, production, marketing and distribution. Students were encouraged to take ownership for their projects.